Sustainability is an important focus for Lords Group Trading. Developing and implementing an Environmental, Social and Governance strategy has been a key priority for the Group.
The strategy focuses on three key pillars:
Environmental: towards net zero.
Social: making Lords the best place to work and at the heart of our communities.
Governance: ensuring ESG is central to our wider business strategy.
Developing the Sustainability Strategy
To develop the strategy, the Group held several materiality workshops with stakeholders across the Group to identify the material ESG risks and opportunities for each business. Customers, colleagues and suppliers were then consulted on these materiality areas. The findings of these two stages were overlaid to create a materiality matrix, as shown below.



Environmental - towards net zero

Climate change mitigation and adaption, sustainable water use and protection, transition to a circular economy, pollution prevention, biodiversity and eco systems.

01 Waste and packaging
02 Energy
03 Productivity and efficiency
04 Low carbon product strategy
05 Supply chain
Strategy
Reduce the volume of waste created and improve recycling rates.
Reduce Scope 1 and 2 energy use and increase our capacity for renewable energy generation across the Group.
Improve productivity and reduce inefficiencies, in terms of absenteeism, stock and transport.
Develop an energy-saving product range, where relevant, across the Group.
Work with our suppliers and partners within the industry to ensure that the negative environmental and social impact of our supply chain is continually monitored and incrementally reduced.
Example projects for 2023
We are auditing waste and recycling rates across the Group and will be working with our supply chain to reduce unnecessary packaging. We are also developing a robust waste management policy.
In 2023 we are working with Mazars to develop a Route to Net Zero plan and Environmental Policy framework.
We are using telematics to monitor driver efficiency and reduce fuel usage.
In 2023 we are expanding our range of air source heat pumps and energy efficient products in P&H.
We have appointed Mazars to work with us to further enhance our approach to modern slavery. We are working collaboratively with the BMF and H&B on a industry-wide project to address how we audit the supplier network.



Social - making Lords the best place to work

Health and safety, labour rights, community indicators, stakeholders engagement, diversity and inclusion.

06 Colleague morale
07 Diversity
08 Community
Strategy
Seek to continually improve colleague morale by making the Group a desirable place to work.
To make Lords a place where everyone can fit in and enjoy working.
Support our local communities through the Lords Group Foundation.
Example projects for 2023
Our colleagues are key to our customer-first proposition. We have appointed a Group HR Director who will support programmes across engagement, training and development.
We will set up a consultation across the business, to assess the barriers and opportunities to improve diversity in our branches, to ensure they reflect the communities we serve.
We are committed to donating £200,000 per annum to the Lords Group Foundation. In 2023 we want to expand our impact by reaching more local projects that strive to build stronger communities.
Environment
The Group is implementing initiatives to address its environmental impacts, in particular, by reducing energy consumption and the associated carbon emissions.
In the Plumbing & Heating division, all forklift trucks are electric and diesel forklifts are continually being replaced by electric vehicles in the Merchanting division.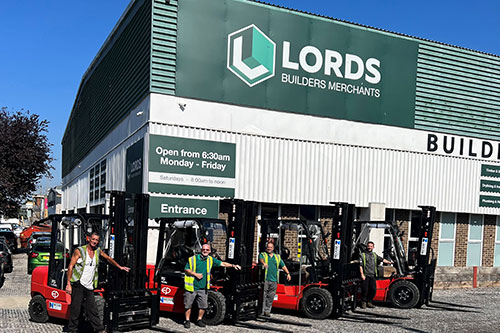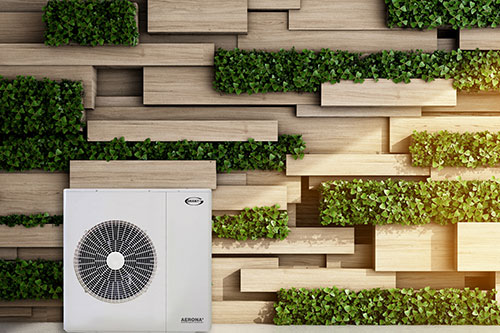 Plumbing & Heating are offering low-carbon products, such as air source heat pumps and electric boilers, to help customers improve their environmental performance and contribute to the UK's decarbonisation goals
Being local leaders in our markets comes with the responsibility to give back to and support the surrounding communities. The Lords Group Foundation was established in 2021 to build on the Group's history of charitable giving.
The Foundation aims to build stronger communities by supporting projects and helping to provide facilities for community groups who need them, with the objective of improving people's quality of life.