About the Foundation
The majority family shareholders who established Lords have a long-standing history of charitable giving. Building on this legacy, Lords Group Trading established The Lords Group Foundation in 2021, prior to listing on AIM. The Group has committed to donating £200,000 per annum to the Foundation.
As a business it is recognised that if we are to be local leaders in our markets, this comes with the responsibility of giving back to and supporting the local communities where we trade. Lords Group Foundation therefore focuses support on making meaningful contributions to community projects that are local to our businesses. We particularly welcome applications from local community centres, as we have identified a lack of funding for these much used and needed community hubs.
The trustees meet once a quarter to consider applications from organisations with a direct charitable benefit. If you wish to make an application for funding, please use the digital form below.
Applying for a Grant
We welcome applications on behalf of any project which matches the Lords Group Foundation's aims, which are:
To build stronger communities within the UK by supporting projects and assisting in the provision of facilities, including community centres, in the interest of social welfare of community groups who have need of such facilities by reason of their youth, age, infirmity or disability, financial hardship, or social circumstances with the object of improving their quality of life.

How it works
The Lords Group Foundation has recently been created and will be building up income as it grows. Therefore, we are currently limiting donation requests up to a maximum of £5,000.

All requests that meet the criteria above, must complete an application form for the Charity's Trustees to assess.

How are applications assessed?
You can find out how we award grants by reading our Grant Making Policy.

Each application is assessed against the aims of the Lords Group Foundation as well as the information provided on the application form. To be considered, project locations must be near Lords Group branch sites (2 miles within the M25 or 5 miles outside of the M25). Click here for a list of Lords Group branches.
The Charity Trustees meet quarterly and assess grant applications that fulfil the criteria.
Applicants may be contacted for additional information.

Successful applicants will be contacted by the Foundation Manager. A Grant letter will be produced and will need to be signed by representatives of both the Lords Group Foundation and the organisation receiving the grant. Grants are awarded subject to terms and conditions detailed in the Grant Making Policy.

Unsuccessful applicants will receive a notification email.

How to apply:
Complete and submit the application form using this button below: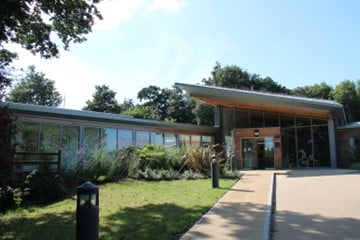 East Anglia's Children's Hospices (EACH) is a charity that cares for life-threatened babies, children, and young people across East Anglia, as well as supporting their families. For families caring for a life-threatened child, and those who have been bereaved, EACH is a lifeline at an unimaginably difficult time.
Lords Group Foundation has provided a grant to support EACH to continue providing its vital services including end-of-life care, specialist nursing, symptom management, short breaks, well-being activities, therapies, counselling and bereavement support. To read more about the families EACH supports, please visit www.each.org.uk/story.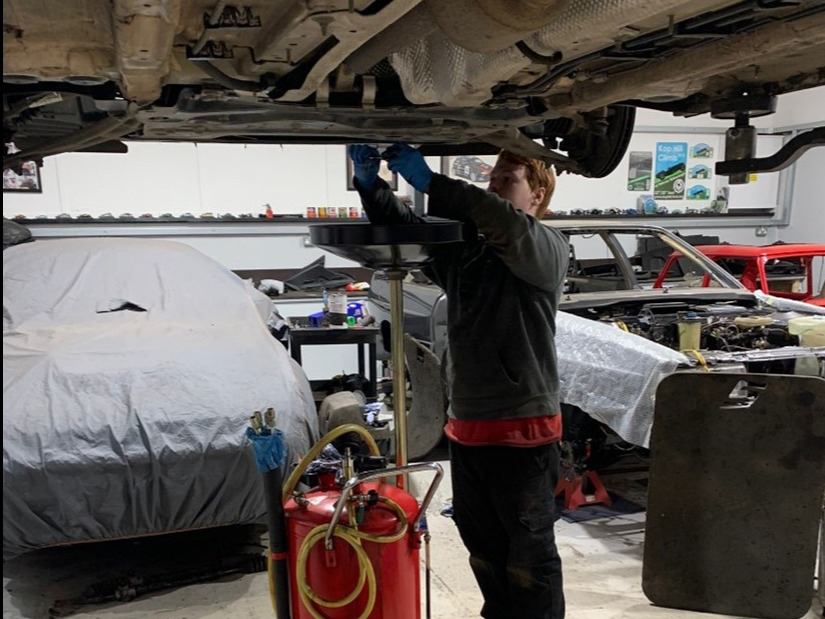 Aylesbury Youth Motor Project (AYMP) provides hands-on motor vehicle experience and qualifications to disadvantaged young people aged 12-25. This alternative route within education has been proven to engage even the most detached young person. By working in a live workshop, young people gain vocational skills as well as communication and team working skills. AYMP helps to change attitudes and reduce re-offending and antisocial behavior.
Lords Group Foundation provided a grant which has been used to buy new overalls, protective equipment, and tools for the students. The students have their own tools for the first time and are taking pride in looking after them.
Lewis joined AYMP when he was 14. He was very quiet and showed difficulties with social interaction and communication. He found it difficult to follow a structured lesson plan, was anxious in a group setting and would not eat or drink around people he did not feel comfortable with.
Despite his anxiety, it was clear that he would become a great asset to the team due to his eagerness and attitude to learning. Lewis discovered a passion for cars and decided to pursue a career in the motor industry. The Project allowed Lewis to take things at his own speed and he gradually built friendships and even started eating meals with his friends. He progressed well in the classroom and was working hard towards his Entry Level Certificate, along with being one of the most capable students in the workshop. Lewis secured a two-week work placement at a classic car restoration garage. He was delighted! At the end of his placement, Lewis was offered a permanent position alongside attending Bicester College to continue his Institute of Motor Industry Certification.